Hello Soldiers, 
Looking ahead to our journey over the next year or so is thrilling, if you haven't checked out our F.A.Q. yet, you should. The road map below lays out what we are expecting and teases some of the things we are incredibly excited for.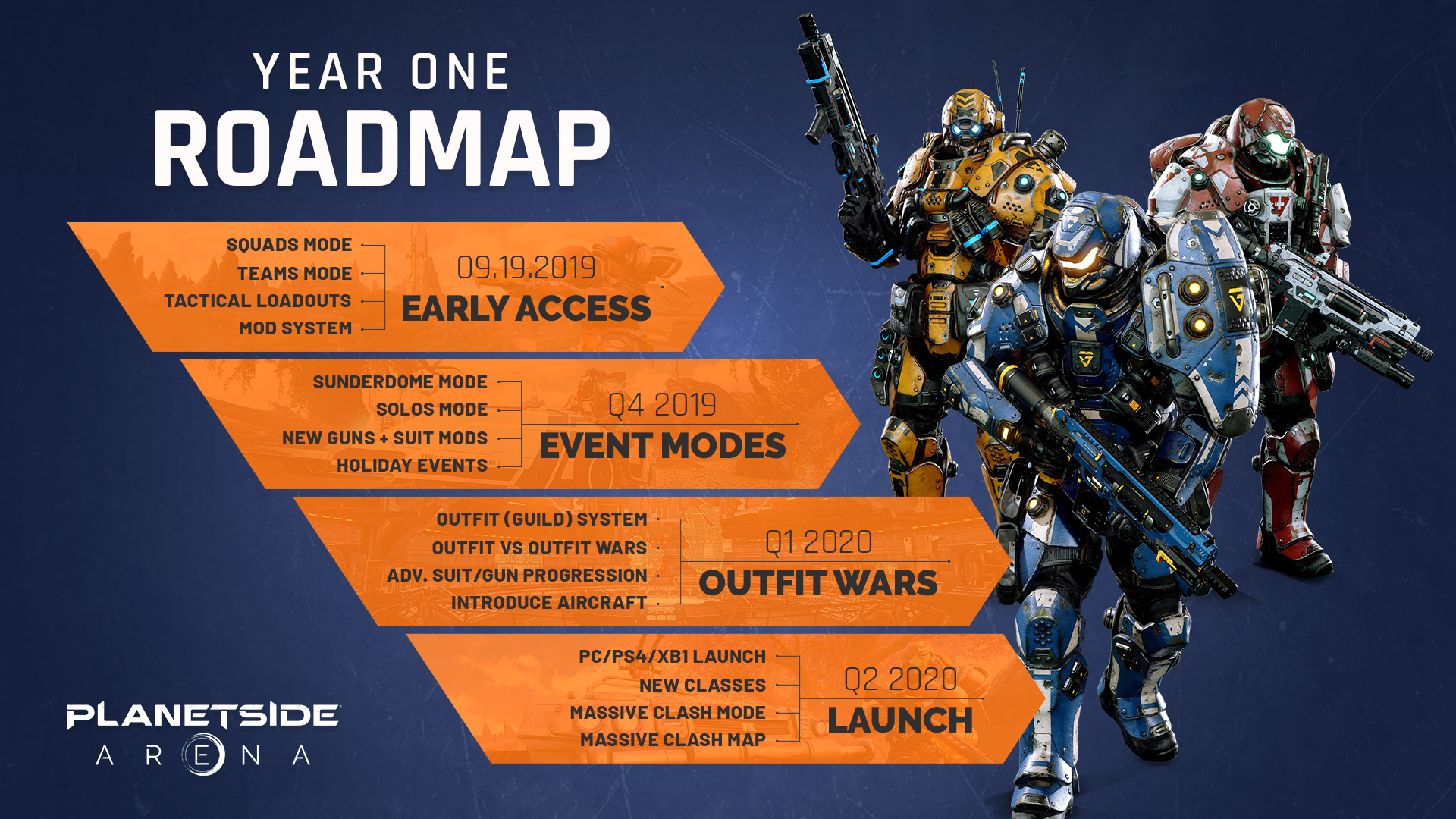 PlanetSide Arena will continue to add additional modes, vehicles, weapons, classes, events, and maps throughout our time in Early Access – including Massive Clash, an intense base vs base conflict that supports up to 1000 players currently planned for Q2 2020. 
From the Sunderdome event to Advanced suit/gun progression and mods there really is a lot to look forward to.