Mercenaries, the time is upon us. We are excited to finally share the next adventure in the PlanetSide universe! Over the past two years, we've been imagining a game that could combine the massive, class-based epic combat only PlanetSide can offer with a variety of session-based game modes.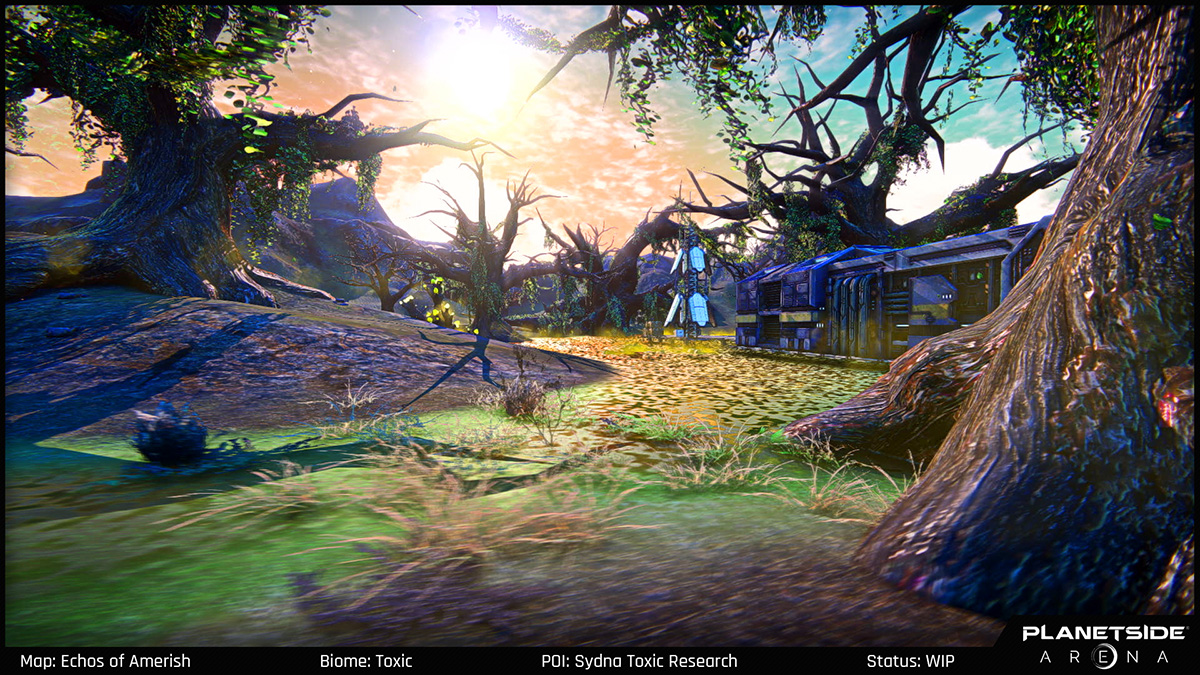 Earlier this year, a small group of passionate developers created a prototype, and after the first match we knew we had something special. As the team expanded, additional features and content were added. Playtest after playtest, the team saw the potential and just how amazing PlanetSide Arena could be…
PlanetSide Arena isn't just a new game, it's our reinvestment in the PlanetSide universe. This is an unprecedented opportunity that allows us to push the boundaries of gameplay and go back to the roots with modes that a lot of us grew up on. Not only does it allow us to incorporate a variety of new gameplay mechanics, but it provides an opportunity to make significant game engine advancements and improvements that will be integrated back into the PlanetSide 2 live service. Whether you're a hardcore PlanetSide 2 player, or you're new to the PlanetSide universe, there is a lot to be excited about and we're just getting started!      
PlanetSide Arena combines the massive, sci-fi, class-based combat the franchise is known for with fast-paced arena modes and layered progression.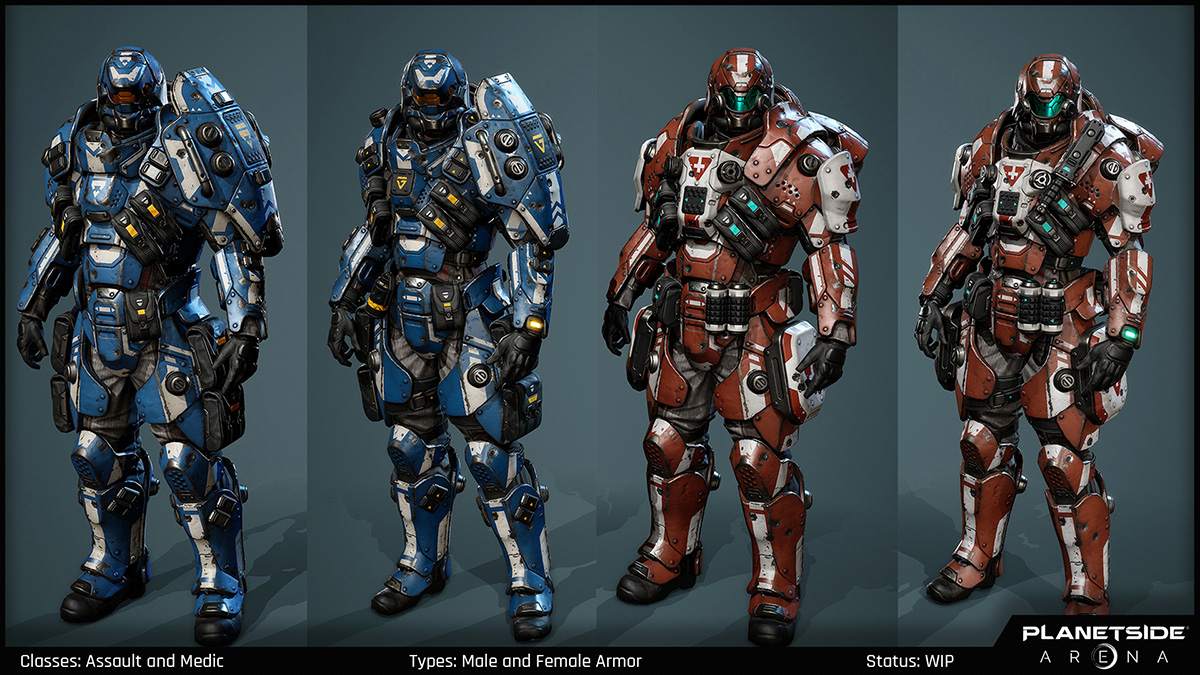 The epic gameplay moments that make PlanetSide special can now happen every match in modes like Massive Clash, which will launch as a 500-player (250v250) mode that we could expand up to 1,000-players and beyond.  Massive Clash will be available with Season 1.
Speaking of Seasons, let's discuss exactly what players can expect each seasonal transition...
Each PlanetSide Arena Season is intended to make an impact like a drop pod on the battlefield. Seasons will incorporate a broad assortment of new content, features, and functionality - including new weapons, classes, vehicles, maps, progression, and more, all tied together with an overarching storyline that will be reflected through in-game events.
But most importantly, each new Season will introduce new game modes, because after all, we are PlanetSide Arena. Some of the initial modes we've been prototyping internally include Team Deathmatch, Capture the Flag, Attack & Defend, and Global Conquest to name a few. Match sizes will range from dozens of players to hundreds of mercenaries battling it out in massive-scale modes. Maintaining a consistent influx of new modes is paramount to keeping PlanetSide Arena fresh and compelling.      
Finally, as many diehard fans will ask: where does PlanetSide Arena fit within the PlanetSide universe? PlanetSide Arena takes place several decades after present-day PlanetSide 2. Auraxis has been devastated after years of war, and faction allegiances have collapsed with only Mercenaries remaining on the battlefield fighting for survival. As we mentioned above, throughout each Season, additional story arcs will be revealed - ultimately leading into a future PlanetSide title (but that's a conversation for a different development letter…)   
On behalf of the entire PlanetSide Arena team, we are so excited to finally share what we've been working on behind the scenes. In the weeks leading up to launch, you can expect to see more "Inside the Arena" development videos that will delve deeper into the various aspects of the game and give you an opportunity to meet the team behind it all.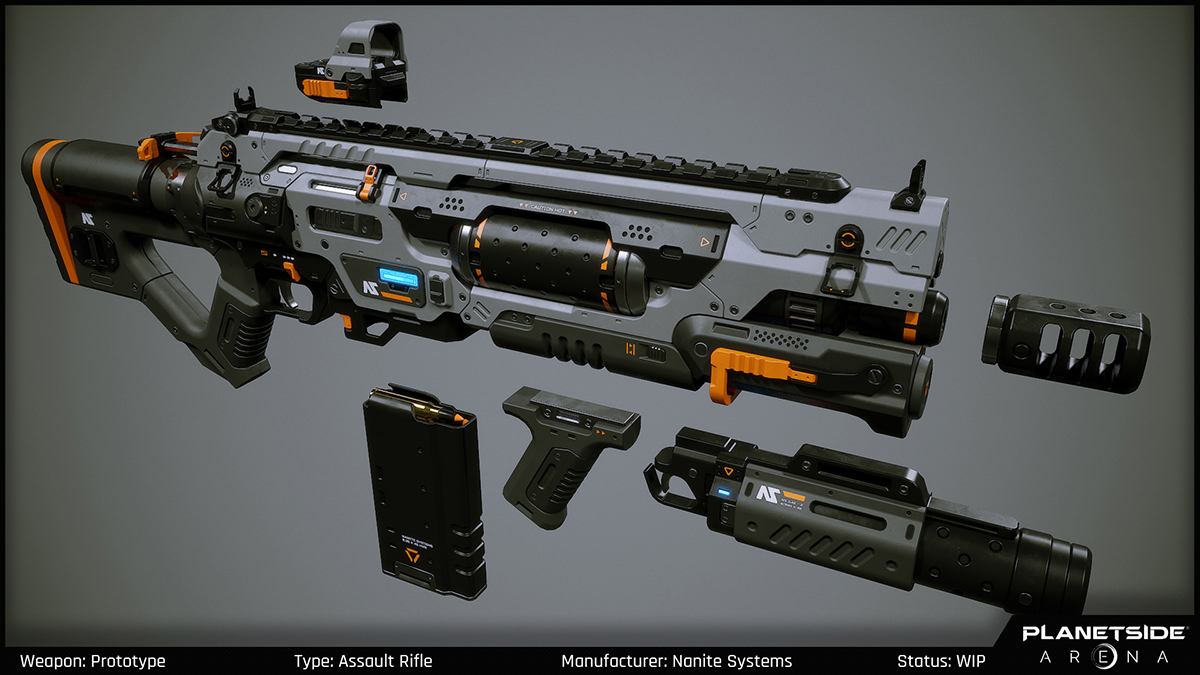 Make sure to keep an eye here and on the official social media channels leading up to launch to see more dev blogs and learn more about playtesting.
Until then, check out our new gameplay trailer and on January 29th, we'll see you in the Arena!
- The PlanetSide Arena Team