Global PC servers will come down on Friday, November 15 at 1:00 PM PM PST / 9:00 PM GMT to bring you the new game update. Estimated downtime is 1 hours.
Mercenaries!
It's been a while since our last update. As we mentioned in our Producers Letter, a portion of our team has recently shifted focus to shore up PlanetSide 2, allowing us to ramp up support for some pretty exciting updates that we plan to discuss in more detail during our PS2 7th Anniversary Livestream. In the meantime, we wanted to provide something for the small, but dedicated group of players logging into PSA each day. So today through Monday, Capture the Flag will be unlocked while we keep Squads locked. It's setup to allow quick drop-in/drop-out (so no lobby waiting), and uses a much smaller map for quicker matches and fast-paced combat.
The full details about the mode are listed below. So patch up, check it out, and let us know what you think!
NEW MODE: CAPTURE THE FLAG
We've always envisioned PlanetSide Arena as an opportunity to experiment with new multiplayer modes within the greater PlanetSide universe, including our takes on some of the classics we grew up playing. Today, we're testing out our newest mode as a limited-time weekend event: Capture the Flag.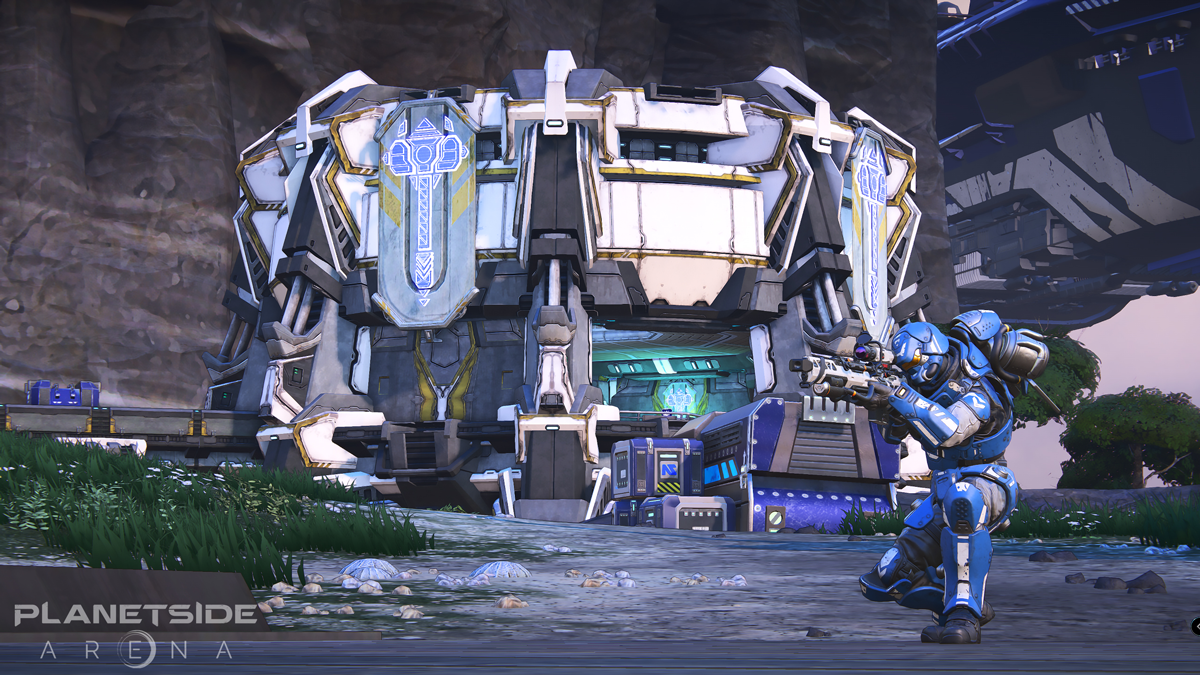 Capture the Flag (CTF) offers a more intimate PlanetSide experience, with 2 teams of 8 players competing in short, heads-up matches on a new map. As the name suggests, each team starts with a flag it must protect, while simultaneously working together capture the enemy's flag and return it to base. Our first iteration of the mode will utilize a smaller map that's been specially designed for competitive multiplayer, with lanes, jump pads, tunnels, and other strategic environmental features. And there is no queuing whatsoever. Hop in solo to join a match in-progress, or form your own team with up to 7 friends, either way get ready to battle in the shadow of your Bastion!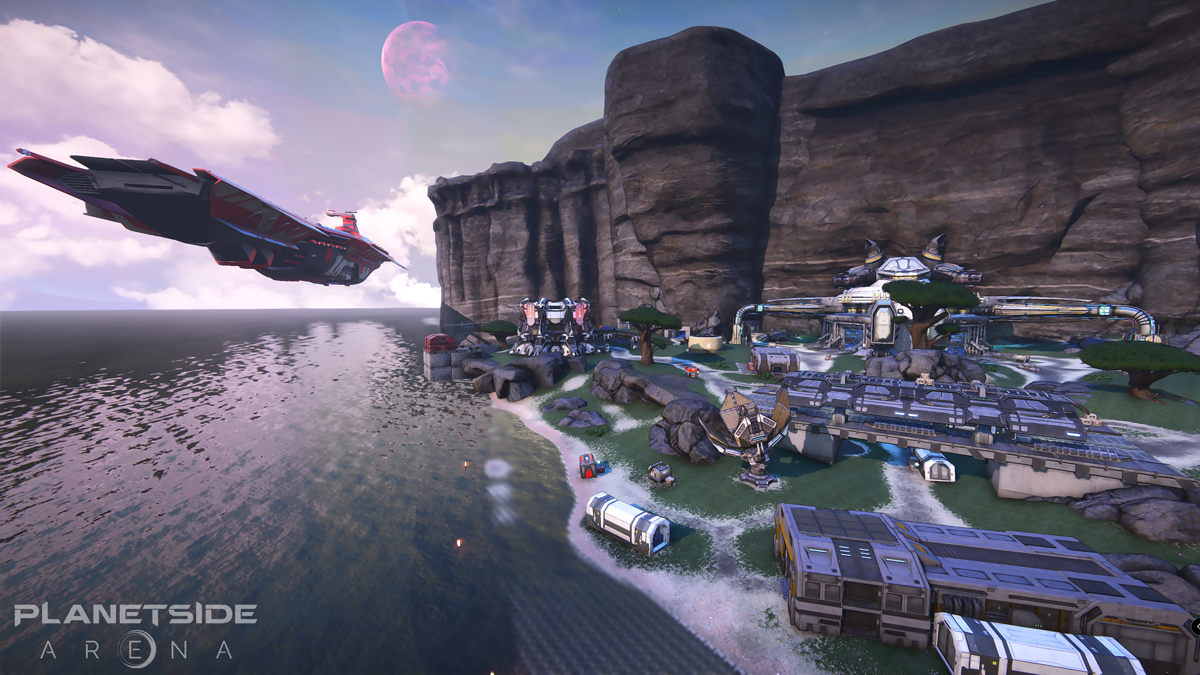 To pick up the flag, simply walk through it - it will auto-attach to your character, and drop on the spot if you're fragged on your way back to base. You can return your team's downed flag to base by interacting with it (default: E key), or pickup an errant enemy flag and continue your teammate's run - just be wary of the shooter that took them out in the first place!
Additional CTF notes:


Matches are scored up to 3 (best of 5 ftw)
Weapons can be upgraded to purple tier (rare). 3 varieties of legendary power weapons (gold) can also be found on the map: the Lasher, Decimator, and Daimyo. All upgrades reset when you die and respawn.
Additional pickups include ammo packs, health pickups, and throwables (no OS nades). Health pickups replace restoration kits and offer an instaheal of 50% of your max health. 
Each player starts with their own jetpack, shield, and standard class ability/utility (can't be upgraded).  
You can select your class and loadout before entering or match, or change it in-game from the terminal in your team's base.
Stay tuned to the announcer - he will always inform your team when there's been a flag state change (dropped, taken, stole, returned, scored, etc)
Have fun and frag out!
CTF will temporarily replace Squads and run through Monday, November 18 as a weekend event - your feedback is crucial as we look to continue making improvements to this mode and others, so let us know what you think on Twitter, Facebook, or the official PSA forums!
GAME UPDATES
Added new game mode: Capture the Flag (weekend event)
BUG FIXES
Fixed an issue that could cause minor framerate hitching for some players
Quick chat text now shows the proper colors in all languages
Additional client stability improvements